You can follow the guide below and learn how to add a decision to your agenda item:
Please go to the agenda item where you wish to add a decision
Use the mouse to navigate to the bottom of the page, where you will find Decision
Image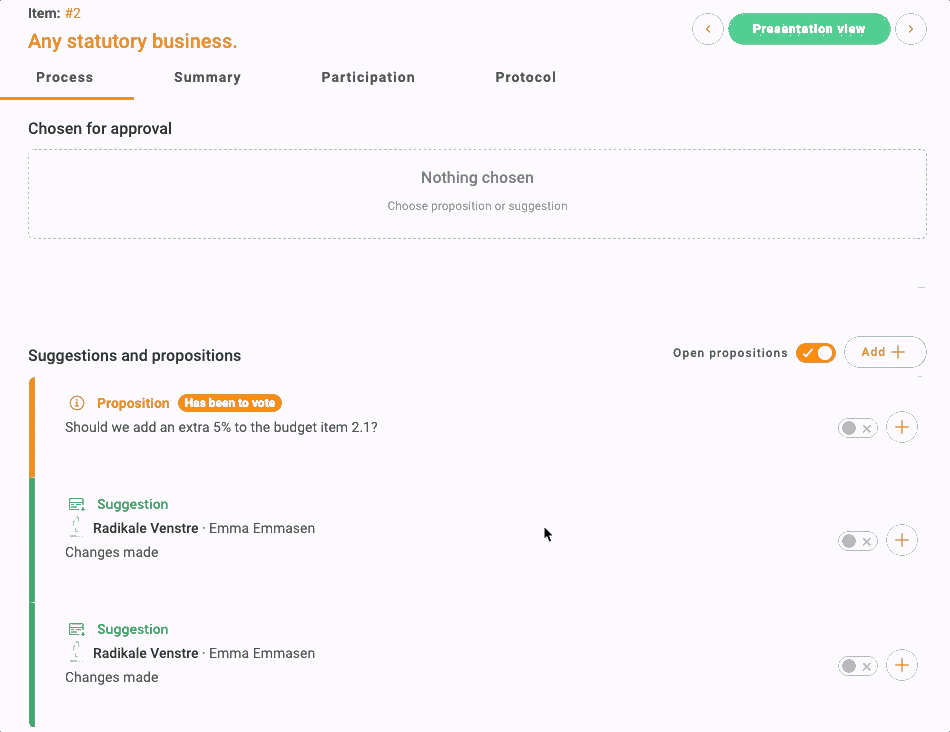 Use the mouse to click on the box and write your decision. You can also use standard texts that you have prepared in advance, and this way, the process of writing the decision will be faster. Read more about it here.
When you are done with typing in the decision you have to click Conclude
Please note: By clicking Conclude, the item is closed, and the decision will be shown in the presentation view instead of suggestions and propositions. The decision will only be shown on the big screen if the presentation view has been activated. The decision will also automatically be transferred to the protocol, and it is possible to have the decision transferred with DMS. If needed, the decision can be unlocked again and changes can be applied. Read more about it here.